The AJS Motorcycle Club is hosting a Junior and Senior Quad Only Go Moto Event to be held on Sunday August 13th at the Neerabup Track.
Please be advised that this Go Moto is also open to ONLY AJSMCC two wheel members, so NO one day licences to any two wheeled riders, you must be a current full member of the AJS Club if you wish to ride two wheel.  The event is obviously open to AJS Quad members as well.

This event is aimed at all quad riders aged 4 years and over and to current AJS two wheel members  that are looking of riding Motocross but not sure where or how to get started.  The  "Come and Try Day" event  is the perfect opportunity for riders to have a go at motocross by riding on a track in a safe and controlled environment.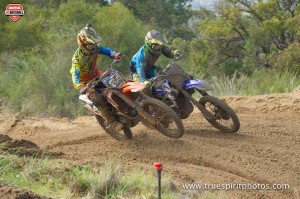 Go Moto Licenses will be available for any riders that have never been issued with one or held a MWA Licence before.  All other riders will need to hold a current MWA to ride on the day.
You will need to bring:
Please bring along a parent, guardian or friend who is over the age of 16 years that can help with flag duties.
Times:
Pits Open at 7.30am
Machine Examination and Rider Sign on at 7:30 to 8:30am
Riding starting at 9.00am.
Gear Required:
Riders will need to have Helmet, Boots, Body Armour, Goggles and Gloves.
Bikes  will require nerf bars and lanyard kill switch, this will be checked at machine examination.
Costs:
$20 per rider and $30 for a one day license if required.
Facilities:
Basic Canteen and Bar  available
Location:
The AJS track is situated on Wattle Ave East Neerabup ( next to Barbagallo raceway)
Further Information:
Contacts: Darryl 0407 722 009
https://www.facebook.com/groups/76619968555/
AJSMCC Members: This Go Moto Event is open for current four and two wheel members of the AJS Motorcycle Club.
We look forward to seeing you all there.